Let's Talk Sales
Topics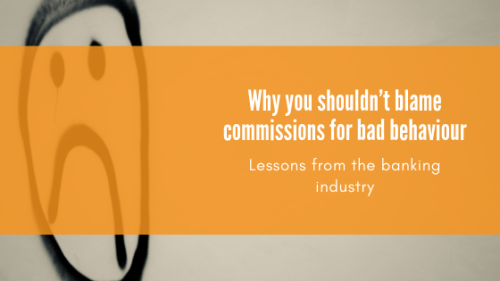 If I had a dollar for every time I have heard people blame commissions for bad sales practices, well, I'd be living in the south of France right now. I have worked as a sales professional for most of my adult life and I can tell you one truth as a salesperson, sales manager and business owner: the salespeople who focus on commissions never win.
Yes, they make sales, in the short term. But in the long term they get caught out.
They get caught with their hand in the cookie jar because they don't show enough care for their clients and the businesses they are working with. This style of sales is slowly dying out. Why? Because it doesn't work.