Your Sales Process Is Your Yellow Brick Road to More Profitable Sales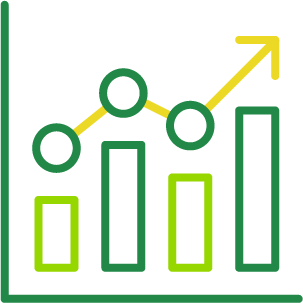 You started your business because you are passionate about what you do. You know your business inside out and you have a good feel for what your clients want. You show people your vision and they feel your passion, but it doesn't always result in a sale.
What if you could take control and better predict the outcome?
Your business survives on the success of your sales. The sales process is simply the steps that help you guide prospects from initial contact through to purchase. There is no one size fits all. Different clients, business models, products and services need unique approaches to sales if they are going to get results.
Metisan helps business owners understand the "why" behind their sales success so they can define a reliable path to improved sales performance.
The right business-to-business (B2B) sales process gives you the tools to:
Confidently move warm leads to paying clients
Maximise the opportunities offered by existing business and leads
Uncover and convert latent prospects within your target market
'Close the deal' whilst building on your relationships
More accurately predict sales conversions and revenue
You might be surprised to know that you're already halfway there. Right now. Your knowledge and passion is a strong foundation but to make the most of your sales opportunities, you need to do more.
Together we will uncover that knowledge and develop a sales process that is right for your business and most importantly, your clients.
When you have the right sales process, it won't feel like selling at all.
The Perfect B2B Sales Process For Your Business
To understand and improve your sales process we'll uncover:
What makes your business unique and how you can capitalise on that
Your clients' pain points and how you can use them in your sales process
Your clients' buying cycles and how you can influence their decision making
Any gaps in your current sales process and the best way to bridge them
Remember, selling isn't about you. Selling is about your clients, and a well-developed sales process will help you discover the information you need to get your client to say "Yes".
Once you're ready, your sales process will be the tool you can use to find a salesperson that fits.
At the end of our work together you'll have a sales process that nurtures your client relationships, increases long-term client loyalty, and forms a strong backbone for your business activities.
To start uncovering and improving your sales process - call Metisan today on 0417 331 040. You can also fill out our contact form and we will get back to you ASAP!